Ron Young Conference Speaking Strengths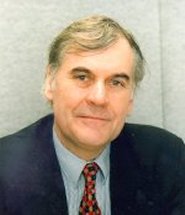 Keynote Speaker - Ron Young
Based on your specific needs, Ron Young can develop a presentation to fit your particular audience. Ron's speaking strengths are:
1. Speaking at International conferences since 1980.
2. Ron conveys 'timeless business wisdom' for individuals, teams, organizations and global communities in inspirational ways.
3. Highly original and insightful content. Ron creates his own content and presents his ideas through stories in unique ways.
4. Credibility from direct experience as a management consultant that has worked extensively around the world. Ron simply teaches and 'practices what he preaches'.
5. Constructive and challenging. Ron constructively challenges us all to think differently.
6. Sets the scene by painting the big picture. Whether Ron is opening an International conference, chairing and facilitating the proceedings and summing up speaker presentations, or closing a conference, Ron keeps the big picture and key issues firmly in the mind of the audience.
7. Knows his subject inside out. Whether he is teaching a global organization how to participate in the Global Knowledge Economy, or a virtual team how to collaborate better, or an individual how to develop knowledge worker competencies, Ron does this with a simple but powerful clarity based on 'having done it himself too'.
8. Uses creative humor and wit. Ron knows the importance of entertaining and keeping an audience fully engaged. He also knows that we all learn more, and are more receptive to key messages, when we are having fun. So, if appropriate to the subject of the talk, he will use humour and spontaneous wit.
9. Empathy with the audience. Ron believes every audience is truly unique. Wherever appropriate, he feels, engages, and works with the audience. Ron believes that everybody has tremendous potential and the world is full of new exciting opportunities. He communicates this message in all his conference presentations
Some Keynote / Seminar / Workshop topics:
Ron Young's primary topics are centred around:
1. Assessing and developing the Global Knowledge Economy
2. Building Knowledge and Innovation driven organizations
3. Effective Strategic Knowledge Management
4. Knowledge Asset Management
5. Effective personal and team knowledge working
6. Future scenarios for the World in 2025
If you'd like to engage Ron Young to speak at your event, please use the below link to submit your request.

To engage Ron Young for your event (click here)