Dmitry Kudryavtsev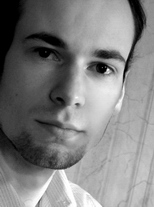 Senior consultant at management consulting company ?Business Engineering Group SPb? (http://bigc.ru/)
Assistant professor at Saint-Petersburg State Polytechnical University

1) My Education

2009 - PhD, Computer science
Saint-Petersburg State Politechnical University
Intelligent Computer Technologies Dpt.
Thesis topic: ?Models and methods of ontology-based knowledge processing in the field of enterprise engineering?
Supervisor: Gavrilova T.A.

2006 - The Fourth Summer School on Ontological Engineering and the Semantic Web (SSSW'06).

2004 - M.Sc./Russian ?specialist? degree (with honor) - Baltic State Technical University (BSTU), Saint-Petersburg, Russia. Thesis: Knowledge management improvement at an enterprise.

2002 - MBAE (Master of Business Administration and Engineering) - BSTU and Bodø Graduate School of Business, Norway (joint project).


2) Practical Experience

I have more than 7 years of experience in management consulting, combining the positions of the senior consultant and the chief knowledge manager at the ?Business Engineering Group SPb? (bigc.ru).

As the senior consultant, I have acquired experience in such spheres as business process identification, classification and optimization, balanced scorecard deployment, project management, IT-requirements setting, -choice, -design and ?deployment.

As the chief knowledge manager, my work has been focused on consulting services technology formalization including scheme of typical enterprise engineering project, enterprise ontology, reference models.

3) Research experience and interests

I?ve participated in 6 research and development projects funded by the Russian Foundation for Basic research (RFBR), Saint-Petersburg City Government (personal grant), Ministry for Economic Development and Trade of the Russian Federation. All the projects have been related to ontologies, knowledge management and enterprise engineering.

I?ve published more than 25 papers in national and international journals and conferences in ontological engineering, knowledge management, organizational design/enterprise engineering.

I?m a member of Russian Association for Artificial Intelligence and Interregional Association for Cognitive Studies.

Research interests: Ontology-Based Applications, Semantic Knowledge Management, Semantic Business Process Management, Enterprise Engineering, Knowledge and Ontological Engineering, Knowledge patterns and reference models.

4) Teaching experience

I teach «Knowledge management systems» for Master students at Saint-Petersburg State Politechnical University.

I have also delivered tutorials and seminars on ontological engineering, ontology-based performance management system and enterprise engineering at State University the Higher School of Economics (Moscow), 1st European Semantic Technology Conference (Vienna), Graduate School of Management of Saint-Petersburg State University and within open courses of ?Business Engineering Group ? SPb?.