Faroze Nadar
by Faroze Nadar
(Kuala Lumpur, Malaysia)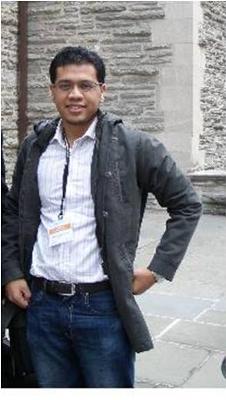 Faroze Nadar is entering his third year as a KM consultant. Armed with a bachelors in Psychology and pursuing a Masters in Knowledge Management, he's take on the discipline can be best described as a little left leaning - people first in a technology dominated field.

Highly influenced by Nonaka and DMAIC methodolody, he is steadfastly trying to marry the people centric approach of the East with process driven and measurable approaches of the West, in his high hopes in coming across a holistic and sustainable KM journey for individuals, teams and organizations.

He has had the privilege and honor to share and implement some of his thinking with organizations in Malaysia, China and Indonesia.

He decided to dedicate his career to the management of knowledge simply because he believes that knowledge is the one competency that will keep humans ahead of machines.

He tries to blog at http://farozenadar.wordpress.com/

Had he not come across the world of KM he would had definitely tried his hands in becoming a military intelligence officer.
Join in and write your own page! It's easy to do. How? Simply click here to return to Global COP Invitation.