Graham Durant-Law

(Canberra, Australia)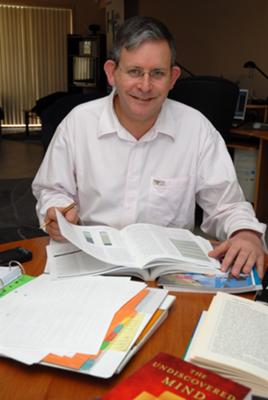 I am the principal and director in a boutique consulting company called Knowledge Matters, which specialises in business network analysis(BNA) and knowledge management solutions. I maintain a website and blog at http://www.durantlaw.info/ . This site has many papers and presentations, which are freely downloadable.

I have studied all of my adult life. At the moment I am a doctoral candidate at the University of Canberra where I am researching part-time the subject 'Mapping Social Connectivity and Artefact Relationships to Improve Knowledge Productivity'.

Some of my more interesting recent work has included:

A business network analysis of an organisation that has a portfolio of projects valued in excess of 40 billion Australian dollars. This analysis revealed hitherto unknown relationships, enabling senior management to make more informed decisions.

The design and support to a knowledge management system, colloquially known as TARDIS, for Capability Development Group of the Australian Defence Force. TARDIS, won the 2004 actKM combined cultural and technological silver award the first time a combined award of this type was presented.

I provide presentations and papers on these and related topics on my website. I also make myself available to speak on these and related topics free of charge - my only expectation is travel costs are met.