John P. Girard, Ph.D.
by John Girard
(Minot, ND, USA)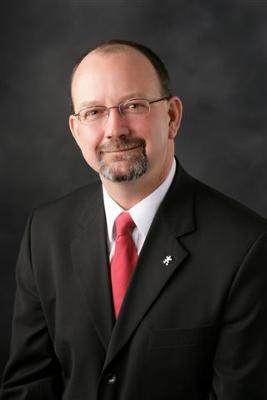 John Girard is a tenured full professor at Minot State University where he teaches graduate and undergraduate business classes. John's current research interests include knowledge management, social media, virtual business, online education, and globalization. John is founder and Chief Knowledge Strategist of Sagology (www.sagology.com), a firm dedicated to connecting people with people to facilitate collaboration, learning, and knowledge sharing through keynotes, workshops, and consulting.

After 24 years as an officer in the Canadian Forces John, his wife JoAnn, and their two dogs moved to Minot, ND. Throughout his military career, John had the pleasure to serve in a variety of command and staff positions in Canada, the United Kingdom and Germany, gaining experience as a leader, trainer, policy officer, human resource manager, and project manager in the Public sector environment. In 2004, whilst acting as Director of Knowledge Management at National Defence Headquarters in Ottawa, he joined the faculty at Minot State University, retiring at the rank of Lieutenant-Colonel.

John is a graduate of Touro University International, where he completed a PhD in Business Administration and an MBA, and of the University of Manitoba where he achieved a BSc with a Computer Science major. In addition, John is a graduate of Canadian Forces College, Toronto and the Royal Military College of Science in the United Kingdom.

John speaks regularly on subjects such as knowledge management, social media, transformation, and innovation. He has spoken at events in the US, Canada, Europe, Asia, Africa, Australia, and South America at such events as KM World, APQC's Knowledge Management Conference, the World Congress on Intellectual Capital, KM Australia, InfoVision India, KM Asia, and many other events. John has undertaken training and consulting assignments for clients such as the Department of National Defence, Canadian Forces College, Canadian International Development Agency, US Department of Labor, Job Corps, Ark Group Australia, Success Steps Saudi Arabia, Saline Water Conversion Corporation, High Commission for the Development of ArRiyadh and the Dubai Municipality.

John is actively engaged in research, having written more than 30 articles and chapters for peer-reviewed or trade journals and books. John has published four books: Building Organizational Memories: Will you know what you knew? (2009), A Leader's Guide to Knowledge Management: Drawing on the Past to Enhance Future Performance (2009), Social Knowledge: Using Social Media to Know What You Know (2011) and Business Goes Virtual: Realizing the Value of Collaboration, Social and Virtual Strategies (2011).

Prior to returning to his passion of teaching, John gained experience as a university administrator and demonstrated his ability in a variety of senior positions including: Dean of Enrollment Management, Director of Enrollment Services, Chair of the Business Information Technology department, and Director of an Executive Management Program.

The City and Guilds of London Institute awarded John their Insignia Award for his research into the application of robotic technology and subsequently appointed him a member of the City and Guilds Institute (MCGI). In 2003 John received the Chartered Manager (F. CIM) designation from the Canadian Institute of Management. In 2004 John earned the Best Academic Paper award at 7th Annual World Congress on Intellectual Capital and Innovation.