Learning Organizations and Knowledge Management
by Ron Young
(Cambridge UK and Alaigne SW France)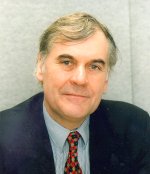 Ron Young
I am shortly doing a presentation that discusses Learning Organizations (LO) and Knowledge Management (KM)

I do not think it is about either LO or KM, but I strongly believe that LO and KM are interdependant.

1. Efective LO's need good KM!

2. KM cannot be effective unless it is a LO.

What is your view?