Mini Puri
by Mini
(New Delhi, India)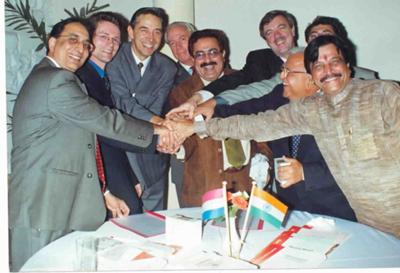 Mini - first from left.
M.P.S.(Mini) Puri,
Managing Consultant - Sustainable Business Devt.
Synergy International,
New Delhi, India.
email: SynergyPuri@hotmail.com
Cell: +91.11.98 11 16 16 62

http://sicusynergynetwork.ning.com/video/1032470:Video:48196
*****************************************************

After living for many years in India, Europe and USA, I acquired the unique knowledge, business skills and understanding of how businesses are done by different cultures in different counteries.

Thus, 'Synergy International' was created in 1995, at New Delhi, India to provide need based and cost effective services to companies, banks, private and government bodies to better understand the Indian marketplace and to help them design, develop and execute their plans and strategies to become successful in a short time.

Synergy also provides tailor made services for activities related to Corporate Social responsibility and crisis management.

Join in and write your own page! It's easy to do. How? Simply click here to return to Global COP Invitation.