Rowan Purdy
by Rowan Purdy
(Manchester)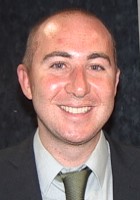 Rowan is an energetic advocate for sharing and learning. His diverse background includes studying Buddhism, graduating to become a postman and discovering a passion for emerging technologies.

Rowan has spent the past six years working in the public sector as knowledge management lead for the National Institute for Mental Health in England and the Care Services Improvement Partnership. During that time he successfully led a range of innovative and dynamic learning and knowledge-based projects. Rowan has been instrumental in helping health and social care services to explore and embrace social networking tools and web 2.0 technologies to support their collaborative activities.

Rowan has recently ventured on a journey into the wonderful world of freelance consultancy. Together with a small group of enthusiastic and innovative entrepreneurs he established Surepoint, providing trusted knowledge consultancy services to a variety of clients. Rowan feels that Surepoint has a unique offering founded on the breadth and depth of the services it offers. Surepoint's work spans consultancy and advice, communications support, building technical applications and delivering a range of training and development offerings.

Website: http://www.surepoint.co.uk

Rowan spends the rest of his time dedicated to Tracy, his wonderful wife, and Bria and Evan, their two amazing children.