MSc in Knowledge Management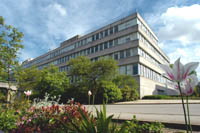 For the Professional Practitioner An M.Sc. in Knowledge Management from the Hull University Business School in the UK.
A unique, world-leading, and part-time M.Sc. Knowledge Management - taught by globally recognised thought leaders - senior knowledge consultants, knowledge managers and leading business academics.
Enrol now! Simply complete the 'How Can We Help?' form below and we will directly send by email an Information Pack!
- a part time MSc in Knowledge Management conducted over 2 years
- Study part-time whilst working on your consulting assignments or specialist projects
- Web-based KM environment for learning and practice of KM principles and processes
- Membership of a growing on-line global Community of KM practitioners
- From one of the UK's leading University Business Schools
- Other KM accreditations and customised programmes available
- Optional intensive KM Consulting Methodology Master class

How Can We Help form